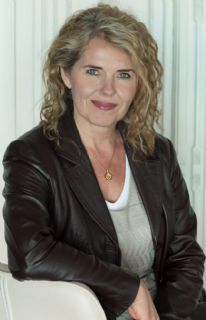 Why work with Julia?
Julia works as an NLP coach and trainer in New Zealand, Australia, Europe, and Asia. With a degree in Medical Electronics, Julia has sound scientific sense to combine with the visionary and leading edge methods she uses. A varied background in travel and finance industries, and working in different cultures, enriches Julia's understanding of the pressures of corporate life and challenges of change.
Julia is a co-author
of the books:
Overcome Anxiety From Inside Out
Out-frames: How NLP Coaching Works
Integration: NLP and Spirituality
Testimonials
---

Accreditations
Certified NLP Master Practitioner and Trainer
Ericksonian Hypnotherapy
LAB Profile Practitioner

NZANLP Approved Supervisor
Associate Instructor of Universal Tao Chi Kung
Reiki, Huna, Aloha International
B.Sc. Medical Electronics Saint Petersburg Electrotechnical University

---

Personal Statement
My commitment to you is to assist and encourage you to be and do whatever you choose for yourself so that you achieve your dreams.

I believe that every person has a right to make their own choices in life for themselves and everyone has resources, often hidden, to achieve what they want. The greatest help I can give is to remind you of these infinite resources and guide you in the desired direction to evoke your own excellence
My mission is to promote peace, joy, and love starting from the inner peace of our own hearts.

With admiration,
Julia Kurusheva